Download our new eBook to get the latest information about Tri-M3TM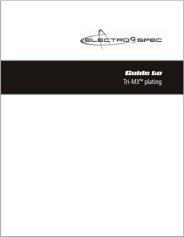 Tri-M3TM is a tri-metal alloy finish with applications in the RF connector/ telecommunications, electronics, aerospace, and medical industries. When you download this eBook you'll find out the benefits of Tri-M3TM, such as:
Corrosion resistance
Abrasion resistance
Low intermodulation
and more!
We hope you enjoy this digital resource.