Tell us a little bit about yourself and access our complete list of capabilities.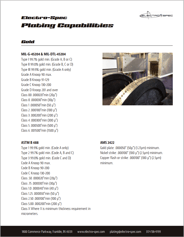 At Electro-Spec, we do a lot. Therefore, we wanted to save you time, and organize all of our capabilities and services into one, easy-to-access, detailed download.
This capabilities sheet will help you learn more about Electro-Spec's capabilities with:
Gold
Silver
Nickel
Tri-M3
Fill out the form and you can get your own copy to save or print for later use.