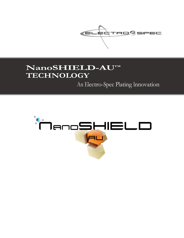 Electro-Spec recently pioneered the use of Self Assembled Molecules (SAMs) to improve the quality and cost efficiency of our plating services and products. The SAMs process can be used in many industries; aerospace, microwave, telecommunication, to name a few.
Using SAMs improves the following qualities of plated products:
Contact Resistance
Corrosion Resistance
Wear Resistance
Cost Efficiency
Our eBook on this topic will give you a better understanding of the SAM's process and how it works. SAM's enhances the longevity and performance of our plated products. To download a free copy, please complete and submit the form on this page.